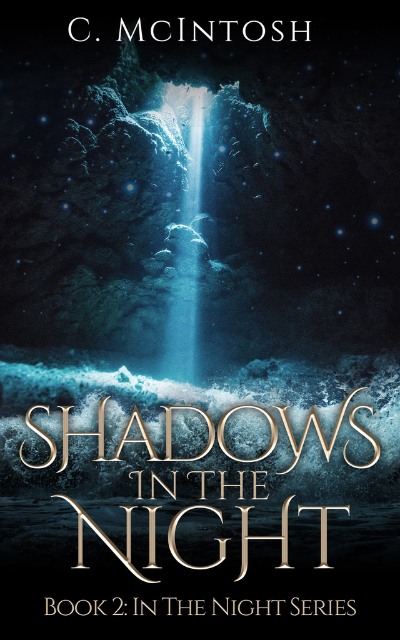 Shadows In The Night
Book 2: In The Night Series
Published: 4/8/2022
Three wishes. Two immortals. One last chance to beat back evil and claim a happy ending…
Cinead MacVicar yearns to be free of his need to drink blood. So when his search for an escape leads him to a fairy-pool cave, the conflicted fiend is enthralled by its magical inhabitant's offer to change him back into a human. But as the metamorphosis begins, his peaceful hamlet falls under attack from a roving band of bloodsuckers.
Refusing to abandon the innocent villagers to a fate worse than death, Cinead's fear and rage only increase when his guerilla rescue attempt unveils the gang leader as his vampiric sire. And even after his surging mortality places him at a deadly disadvantage, he vows to put his own life on the line for one shot at exacting revenge.
Will Cinead's secrets nail him in a coffin for eternity?
Shadows In The Night is the spellbinding second novella in The Vampires series of supernatural fantasies. If you like tormented heroes, deep-rooted friendships, and powerful conjurings, then you'll love C. McIntosh's fanged fairytale.
Buy Shadows In The Night to drive a stake through wicked hearts today!