Books
Category: Free Books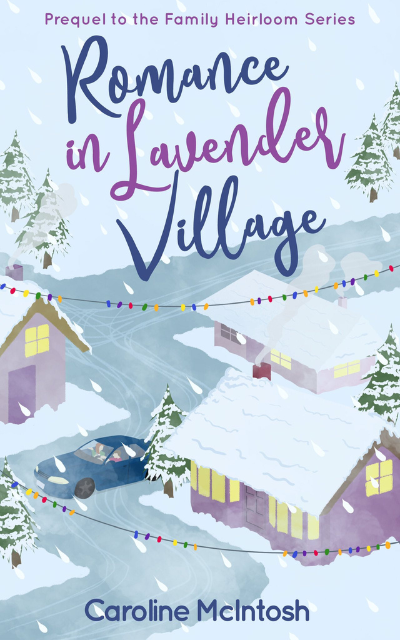 Romance in Lavender Village
Prequel to the Family Heirloom series
Coming Soon!
The Bookworm
Isabel Neale does not believe in true love — that stuff happens in books. So, a couple of days before Christmas, she wonders why she is so affected when she meets the mysterious man in the bookshop.
The Visitor
Cameron Scott has memories and a past from Lavender Village. He returns there for a job interview only to find a complication: an attractive woman who he meets in the bookshop and later finds fallen on ice in a snowstorm! He does the only thing he can think of — he takes her to safety.
The Power of Christmas
Romance blossoms in the big house Cameron has rented. Can Isabel allow herself to admit that love exists in real life?